On this tour Medellin Guatape we invite you to discover this beautiful valley in a full day of exciting tours. Guatape not only has natural appeal with its green landscapes, but also its Colombian colonial architecture in an entertaining tour of its plaza, and its cobbled and colorful streets.
This tour is a little different from what Medellin is, since Guatape is less noisy and many choose it because it is far from the city and they take a quiet tour. This is undoubtedly one of the best tours you can do if you come to Medellin.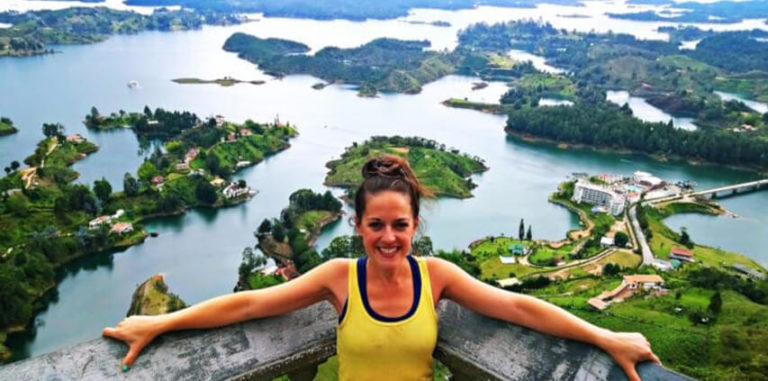 This is one of the most impressive natural monuments and the most recognized by national and foreign travelers. This great monolith is composed of quartz, feldspar and mica and with 740 steps will lead you to the top to appreciate some of the most beautiful views in Medellin. Upon reaching the top you will find a restaurant, a souvenir shop and balconies to take a nice photo of for the memory.
Depending on your physical condition, it will take approximately 20 minutes, and during the ascent you will find balcony places to look at, to rest, and if you feel fatigued, there you will see a paramedic station to give you medical attention.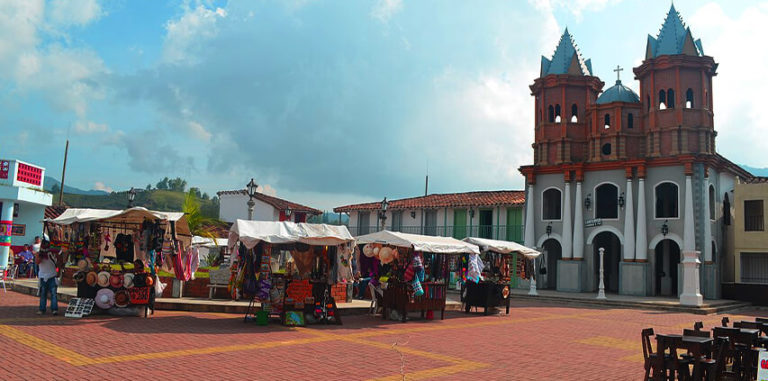 The old peñol is about 62 kilometers from the town you will meet, and this was due to the fact that in the 70s there was a construction of a dam and the old town of guatape had to be flooded, in fact there is a museum where you can admire photographs of this old town.
The new Peñol is an exact copy of the old one, preserving this colonial and colorful style, with its cobbled streets and squares to have a beer or have a coffee.
As for nightlife, it is quite lively, at night you will find bars for all styles, restaurants where you will be presented with typical dishes of the region, and you can also take long walks along the Malecón and take photos.
The great artificial reservoir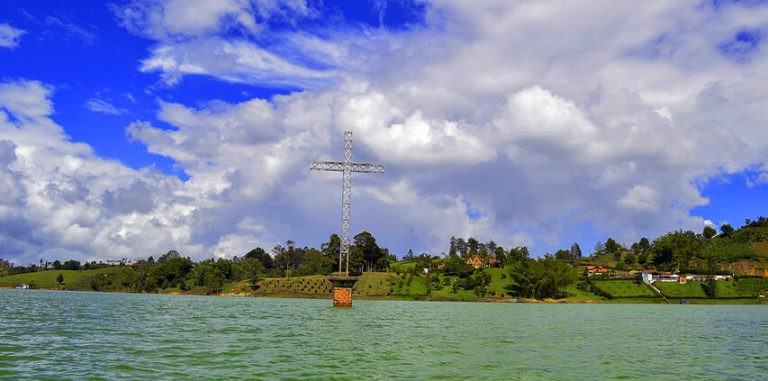 Make long journeys through the great artificial reservoir, we can rent you a boat, or a Jet Ski and tour this great reservoir that extends several kilometers, here you can also do activities such as fishing. All these activities are in our package.
The great surprise is that under this large reservoir is the old town of Guatape, which was flooded in the 1970s. In fact, you can see the tip of the cross of the old church of old Peñol.
This tour Medellin Guatape will be the best of your life, and fun is guaranteed. Additionally, we have excellent properties such as entire houses and hotels where you can stay and have your party quietly and without getting into trouble.
Our package to Guatape also includes boat reservations for large numbers of people, and so that your event, party or bachelor party is totally unforgettable. We will wait for you!
Are you ready to have the greatest adventure of your life? Tour Medellin has everything to make you feel at home, this city will leave you amazed.