If you come to a tour medellin colombia during August, you will know the most important event of the year, which is when the city is portrayed as eternal spring and will be flooded with colorful flowers and beautiful parades. I'm talking about the Medellin flower fair, so stay until the end so you can learn more about this Paisa tradition.
This fair began in the first days of August and thus for 10 days, it offers its spectators approximately 140 shows full of emotions where you will learn part of the traditions among which they stand out; horse parade, orchestra festival, troubadour festival, classic car parades, pet parades, platforms with musical groups among many others. You will witness the annual episode of the Paisa culture, and where we assure you that you will have fun.
History of the flower festival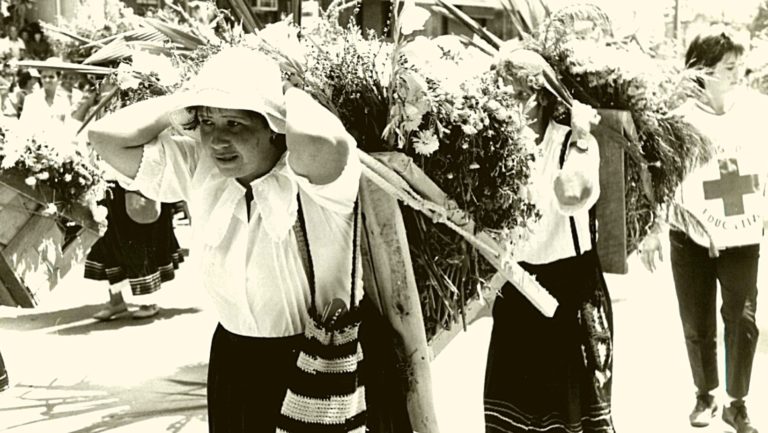 The first time that Medellin witnessed a floral parade was in 1957, at this time only dances were included in various parts of the city to amuse the people who were in the street. Arturo Uribe was the person who proposed this annual festivity where the main dish was to include silletas decorated with flowers. This person invited floricultures from the town of Santa Elena, a place that to this day is dedicated to the production of flowers.
At that time 40 silleteros, and thanks to the approval of those spectators who fell in love with the colorful silletas, this parade continues to this day.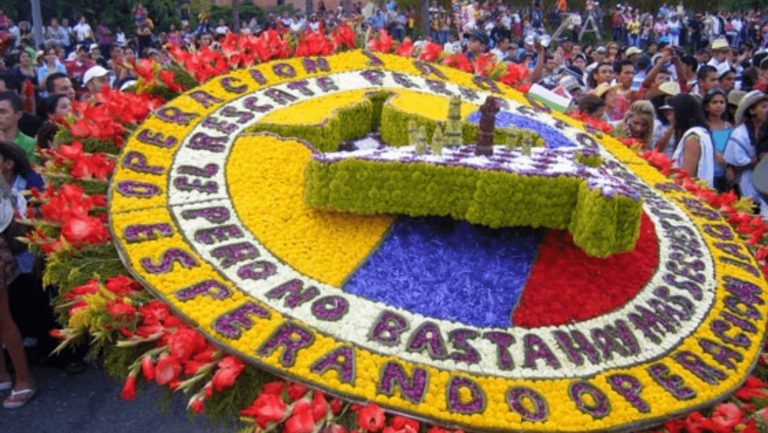 A tour medellin colombia is without a doubt the best in the country, and if you come for the August date, you will see this tradition of the paisas in all splendor.
But who are the silleteros? It is a term used for these people who grow flowers, make arrangements in a contraption similar to a chair that they carry on their backs. The chairs are made of wood, and have two handles so that the person can carry it on their back.
Maria La Larga is an emblematic figure in these parades, this person transported her children on her back, and she made this new transport fashionable. She thus convinced many flower growers in the region that the famous silleta was the easiest way to transport flower arrangements.
This word was born at the beginning of the 20th century by Maria La Larga, and thus the term silletero began to be used for people who, thanks to this device, sold their flowers in that Medellin with cobbled streets at the beginning of the century.
In a medellin colombia tour it is mandatory to come to the famous flower fair. This famous capital will receive you with the events that are carefully prepared for a year. It dazzles you with its well-organized silletas and the parades that this event entails.
Are you ready to have the greatest adventure of your life? Tour Medellin has everything to make you feel at home, this city will leave you amazed.