Many are delighted to take a tour of Medellin Colombia, and this bustling city is quite popular in Colombia, on the one hand because of the dark past of the 80s and 90s, and for about 15 years it has become quite popular for its environment and green areas make the tourists who come love it.
Although this city offers much to do day or night, it is quite ideal for excursions and to get to know the exuberant nature that surrounds this innovative megalopolis. Continue reading and you will see the best activities you can do.
This town is located an hour and a half from the city of Medellin and is a perfect tour away from the madness and noise of the city. This is a place of cowboys from the mountains, setting up a beautiful spring town setting with a spring air temperature of 74°F.
Arriving here is like taking a step into a romantic past where you will find cobblestone streets that will amaze you with their vibrant colors, among three churches and colonial houses.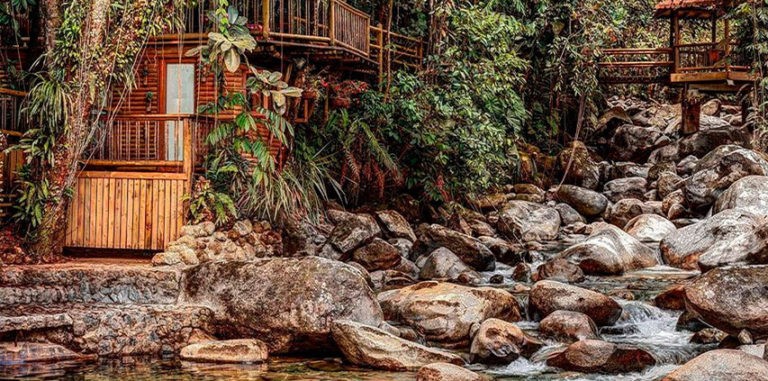 This is a hydroenergetic town in Colombia, and this is thanks to the fact that it houses three hydroelectric companies in its territory that are fed by two reservoirs that, in addition to supporting economic and social development.
San Rafael is an ideal place for lovers of water activities such as fishing, boating, among others. Its 90 puddles of natural water and the 16 waterfalls of crystal clear waters that make their way through the green mountains of the municipality. Its leafy forests and its fauna will make you fall in love.
Guatape and the Peñol stone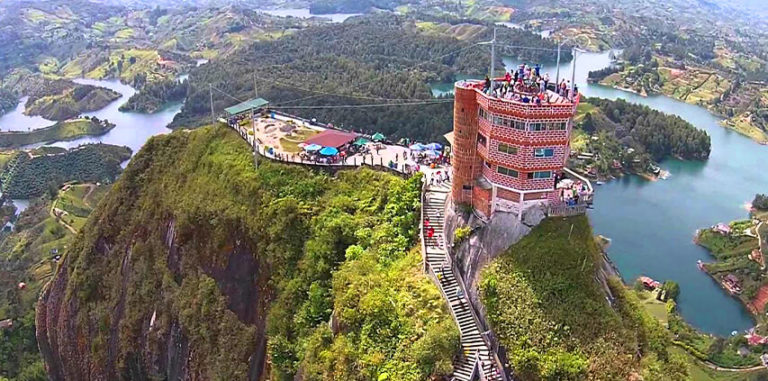 If you come to take a tour of Medellin Colombia, this tour is undoubtedly the most popular of all, and there are three reasons that make it impressive; It is a beautiful place, it is very close to Medellin, about 90 minutes away, and we have fairly cheap accommodation.
Guatape is a magical and vibrant town, with activities available day or night that are worth knowing. The main square has a beautiful church and together with its artificial reservoir, they make Guatape a very relaxing walk. Of course, not everything is so calm, in Guatape you will find places for all tastes, and there are bars and nightclubs where you can have fun in the same style as in Medellin.
If you come to Guatape there is an activity that you are obliged to do, and that is to climb the peñol stone, the largest monolith in the world, which with its more than 700 steps offers a wonderful view of the entire town where you can take photos and enjoy a beer.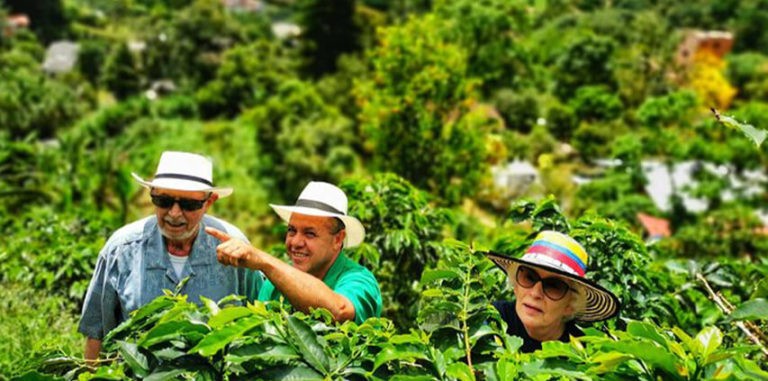 The popularity of coffee in Colombia is not a legend, it is a reality. On our tour we will take you to the farms where you can have access to the coffee beans directly from the plant. You will participate in the preparation process until it arrives very warm in your hands. The process is undoubtedly amazing and an enriching experience.
Additionally you can enjoy street food such as arepas, mojitos among others.
You will find beautiful hills north of Medellin, more specifically in San Felix. This mountainous town is located less than an hour from Medellin where its main activity is parachuting, it is all crazy full of adrenaline, so fasten your seatbelt.
The flight lasts 40 minutes, which is quite calm over the municipality of Bello, where you can record it on video or take photos.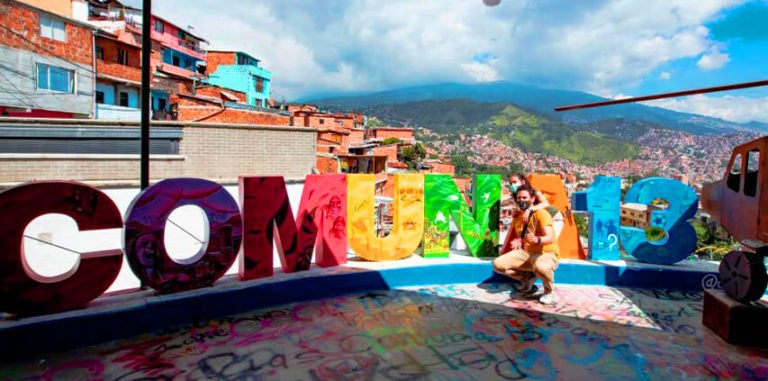 Many people who come from abroad ask a lot about this place, and that is because Comuna 13 was one of the most terrifying and dangerous neighborhoods in Medellin at the time of the violence. High homicide rates, illegal settlements.
But everything was in the past, today the commune 13 is a place of example to follow for its 180 degree turn that gave from its violent times to a place quite desired by tourists. You can take photos in the murals painted by the same community that welcomes tourists with open arms and they are quite friendly. In this Commune there is also the famous outdoor escalator which is of course included in the tour and also has a deep history in itself.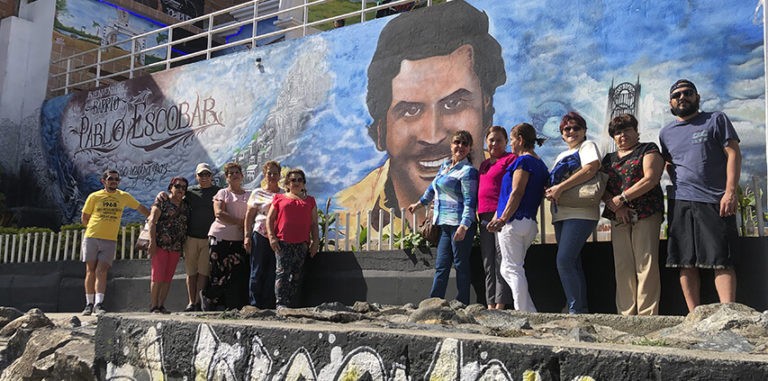 It is a very interesting tour to learn about the story of a man who marked the history of Colombia and who one day is the symbol of that time of violent Medellin. It is entirely worth knowing the places where the famous drug lord moved and that we will be happy to show you.
Are you ready for a medellin colombia tour? We are sure that you will love the tour we have for you and your group. Quite safe, entertaining and interesting, so we are sure that it will not only change your vision of Colombia, but that it will enrich and enchant you.
Are you ready to have the greatest adventure of your life? Tour Medellin has everything to make you feel at home, this city will leave you amazed.