ADVENTURE COFFEE FARM TOUR IN MEDELLIN COLOMBIA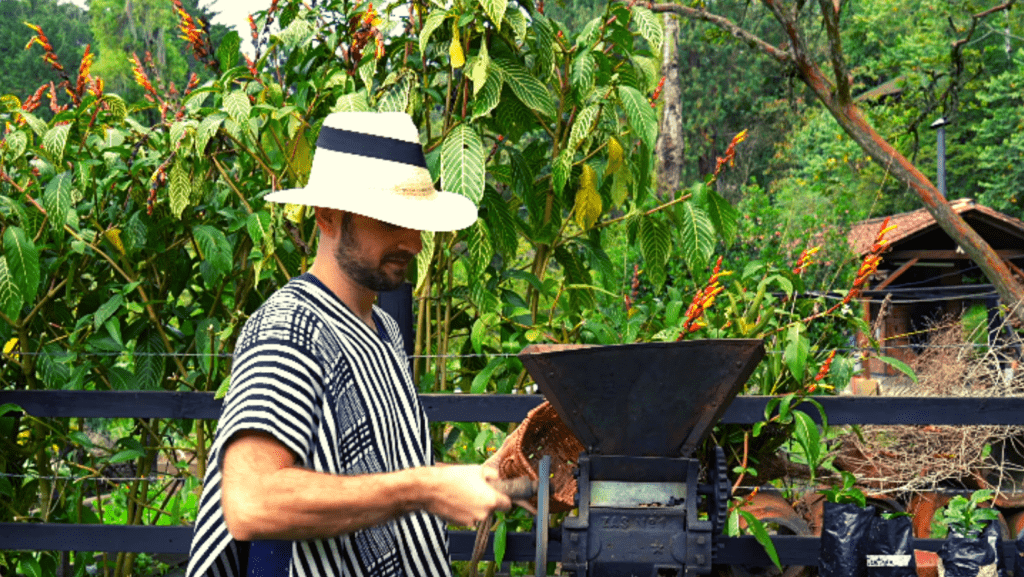 This coffee tour medellin is perfect for those seeking an adrenaline rush. You will learn about the entire coffee process (from harvesting to roasting) while also enjoying the coffee farm scenery as you fly through the air on a zipline and ride through the fields on quad bikes. We will tour a coffee farm in the hills outside of Ciudad Bolivar and you will learn what it takes to get the coffee bean from the farm into your cup every morning. You will also have the chance to buy export quality coffee straight from the source. We will then see the coffee plantation from a different perspective as we fly above the coffee plants and have a view of the entire valley during a 447 meter zipline ride, a quad bike tour of the plantation, and an aerial tram ride up the mountain to a spectacular viewpoint.
Pick-up at your hotel in Medellín
Roundtrip private transportation Medellín-Ciudad Bolívar-Medellín
Tour around the coffee plantation and facilities (de-pulper, fermentation tanks and driers).
Visit to the coffee mill and roasting place (if open).
Lunch in the pueblo or at the farm.
447 meter (1,466 ft) zip line adventure. Click on the following link to watch a video of the zip-line adventure.
Link to zip-line video at coffee farm
20-30 minute quad bike ride (as a passenger) around the coffee plantations and to panoramic viewpoints. If you are interested in renting a quad bike to drive, please contact us for details.
Ski-lift/tram ride above the coffee farm to an overlook with 360 degree views of Antioquia's coffee scenery.
Do you dare to come to a tour in Medellin? You'll love it. Schedule a call with us right now and we'll organize everything for you.
Called the city of Eternal Spring, the biggest attraction of Medellin is its amazing nature!